10 October 2023
A new paper has been published in ERL on modelling solar PV potential globally (https://iopscience.iop.org/article/10.1088/1748-9326/acf86f). The study finds a global technical potential for PV of 175 111 T W h yr−1 in 2050, which changes by between ca. −19% (high-emission scenario) and +16% (low-emission scenario), with large geographic variations within these scenarios. The PV data can be accessed and downloaded through https://osf.io/8uv2s/.
Image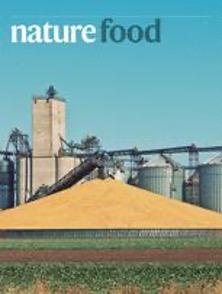 2 June 2023
A new Comment published in Nature Food about an overlooked link between fossil fuel sector and food production through sulfur: https://www.nature.com/articles/s43016-023-00782-1
22 May 2023
LandSyMM Core Development workshop started today in Edinburgh.  Discussing some exciting new model functionality and increasing integration across the LandSyMM modules.
7 February 2023
Article published in The Conversation highlighting that further food price rises could cause up to 1 million additional deaths in 2023: https://theconversation.com/further-food-price-rises-could-cause-up-to-1-million-additional-deaths-in-2023-199120
23 December 2022
A new paper showing that high energy and fertilizer prices are more damaging than food export curtailment from Ukraine and Russia for food prices, health and the environment was published in Nature Food: https://www.nature.com/articles/s43016-022-00659-9
13 October 2022
A new European Commission Horizon Europe project on forest systems launches with involvement of the LandSyMM team. More information here: https://www.eurekalert.org/news-releases/967626 
15 September 2022
Peter Alexander has recently published a new article on "Eating insects can be good for the planet – Europeans should eat more of them" in The Conversation. A link to the paper can be found here: https://theconversation.com/eating-insects-can-be-good-for-the-planet-europeans-should-eat-more-of-them-190042
6 July 2022
A new paper published in Ecological Modelling provides an example of the coupling of the LPJ-GUESS model and Madingley within the LandSyMM framework. The paper, entitled: "How more sophisticated leaf biomass simulations can increase the realism of modelled animal populations", can be found here: https://www.sciencedirect.com/science/article/pii/S0304380022001697?dgcid=coauthor
30 June 2022
Calum Brown presented a paper at the World Biodiversity Forum held in Davos on integrated modelling of biodiversity in the land system. Using the CRAFTY agent-based modelling framework that forms part of LandSyMM, the work also involves the RangeShifter eco-evolutionary model (https://rangeshifter.github.io/) to explore species dynamics within changing landscapes. The work is also described in Urban et al., 2022 (https://doi.org/10.1093/biosci/biab099) and in upcoming publications.
22 June 2022
Mark Rounsevell presented a paper at the Scenarios Forum conference held at IIASA in VIenna on using LandSyMM to map the RCP/SSP scenarios onto the new IPBES Nature's Futures Framework (NFF). The work conducted with Almut Arneth, Peter Alexander, Sam Rabin and Roslyn Henry, was based on translating the exploratory RCP/SSP framing into the normative NFF scenarios by defining thresholds for the NFF value perspectives. Watch this space for future publications on this topic!
21 June 2022
The impacts of Russia-Ukraine war on global food systems was presented by Peter Alexander at the Scenarios Forum 2022, IIASA in Vienna.  This is work-in-progress that explores the human health and environmental consequences from the increases in energy and fertilisers coupled with restrictions on exports from Ukraine and Russia of food commodities, e.g. wheat.  The results seem to have important messages and so we hope to submit for publication soon.
25 March 2022
More LandSyMM jobs! We're looking to hire Quantitative Environmental Scientists for a number of postdoc or PhD positions to work on LandSyMM development and various applications. More details available here: https://landchange.imk-ifu.kit.edu/five-postdoctoral-or-phd-researchers-quantitative-environmental-sciences
15-16 March 2022
The LandSyMM development team met together in a hybrid meeting with in-person participants located in Garmisch-Partenkirchen, Germany. The team discussed a wide range of topics including forest modelling, CRAFTY developments, including coupling with LPJ-GUESS, human well-being assessment, progress with Madingley, and the state of play in climate emulation through IMOGEN.
Image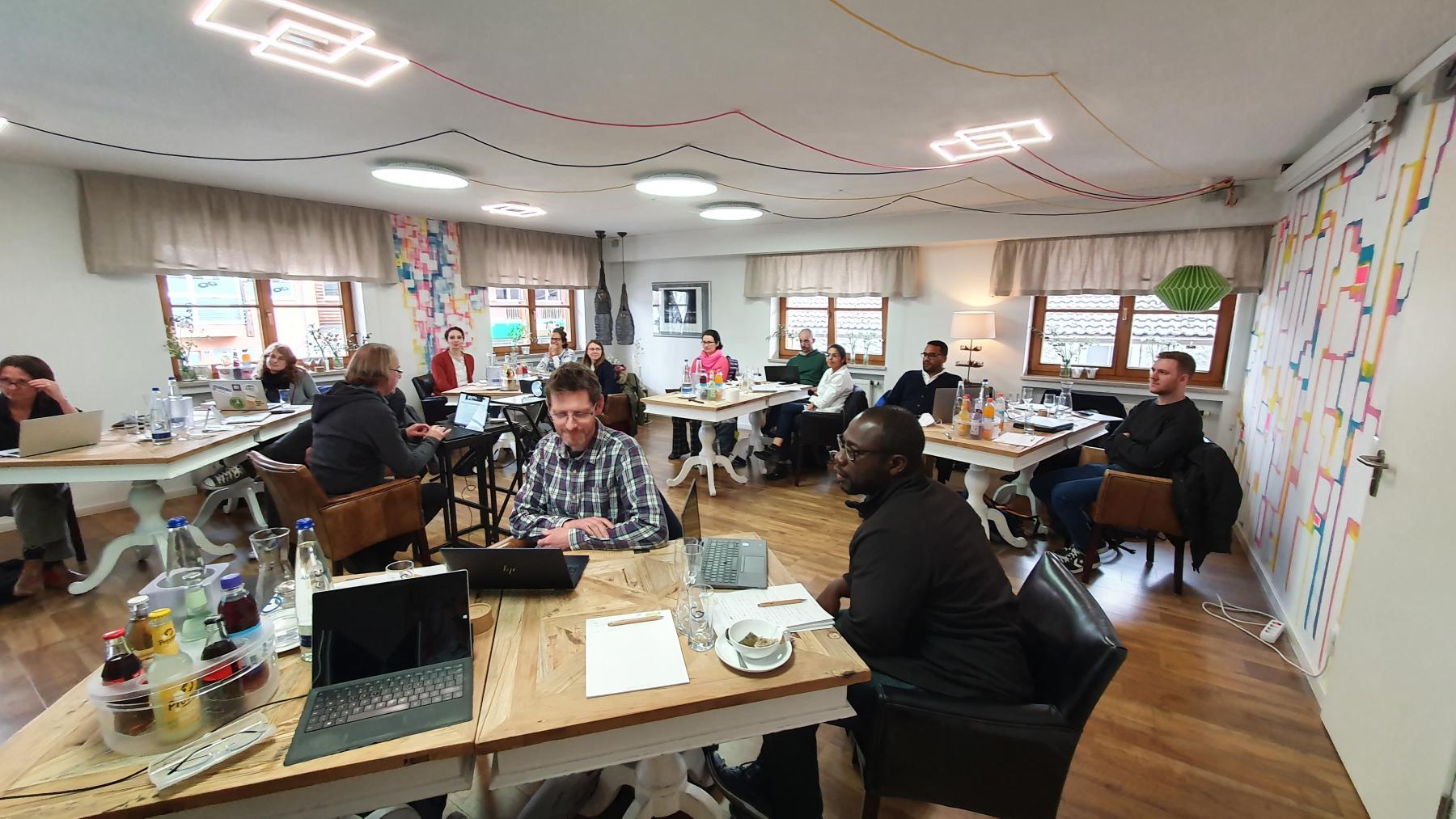 1 March 2022
We're hiring! KIT has an open Research Assistant position to work on the IPBES nexus assessment. More details available here: https://landchange.imk-ifu.kit.edu/jobs.
9 February 2022
New research by the LandSyMM team has found that strictly protecting global land area for conservation – a key approach to protecting biodiversity - could have an adverse impact on human health and food security in some parts of the world.
The team modelled strict conservation protection of 30% and 50% of the terrestrial land surface for biodiversity and found that global and regional food prices increased as a result, which in turn affects food security and human health. Higher food prices increase the number of underweight individuals across world regions and also reduces fruit and vegetable consumption, which causes an increased number of human deaths from diseases associated with malnourishment and low fruit and vegetation consumption.
Developing regions are worst affected by reduced food provisioning in terms of undernourishment. Conversely developed world regions are largely insulated from the negative effects of stringent area-based protection, and arguably reducing calorie consumption and levels of obesity is a desirable outcome.
The study is published in the journal Nature Sustainability: https://doi.org/10.1038/s41893-021-00844-x
8 February 2022
Mark Rounsevell and Almut Arneth have been appointed as Coordinating Lead Author (CLA) and Lead Author (LA) to the IPBES thematic assessment on the interlinkages among biodiversity, water, food and health (known as the nexus assessment). The nexus assessment will assess the state of knowledge on past, present and possible future trends in these multi-scale interlinkages, with a focus on biodiversity and nature's contributions to people, to inform the development of policies and actions.
26 January 2022
We are employing! KIT has two postdoctoral research positions available to work on modelling climate change mitigation in the European forest sector. Request further information from mark.rounsevell@kit.edu
19 January 2022
Almut is one of the Gottfried Wilhelm-Leibniz Prize winners for 2022, the highest endowed prize for scientific achievements in Germany. see https://www.dfg.de/en/funded_projects/prizewinners/leibniz_prize/2022/arneth/index.jsp
18 January 2022
We welcome Carolina Natel de Moura who has joined KIT's Global Land Ecosystem Research Group through an Alexander von Humboldt Fellowship: https://www.humboldt-foundation.de/en/